As Brand and Marketing Director at Mod Op, I helped launch Baha Mar, a new Caribbean luxury destination featuring three luxury hotels. We started with strategy and positioning, working our way up to a $25m global launch campaign and the tagline, 'Life Spectacular'. In the subsequent years, we served as the brand guardian and AOR, producing everything from integrated digital marketing campaigns to in-room videos to restaurant logos all the way down to the resort maps they hand out to guests as they arrive.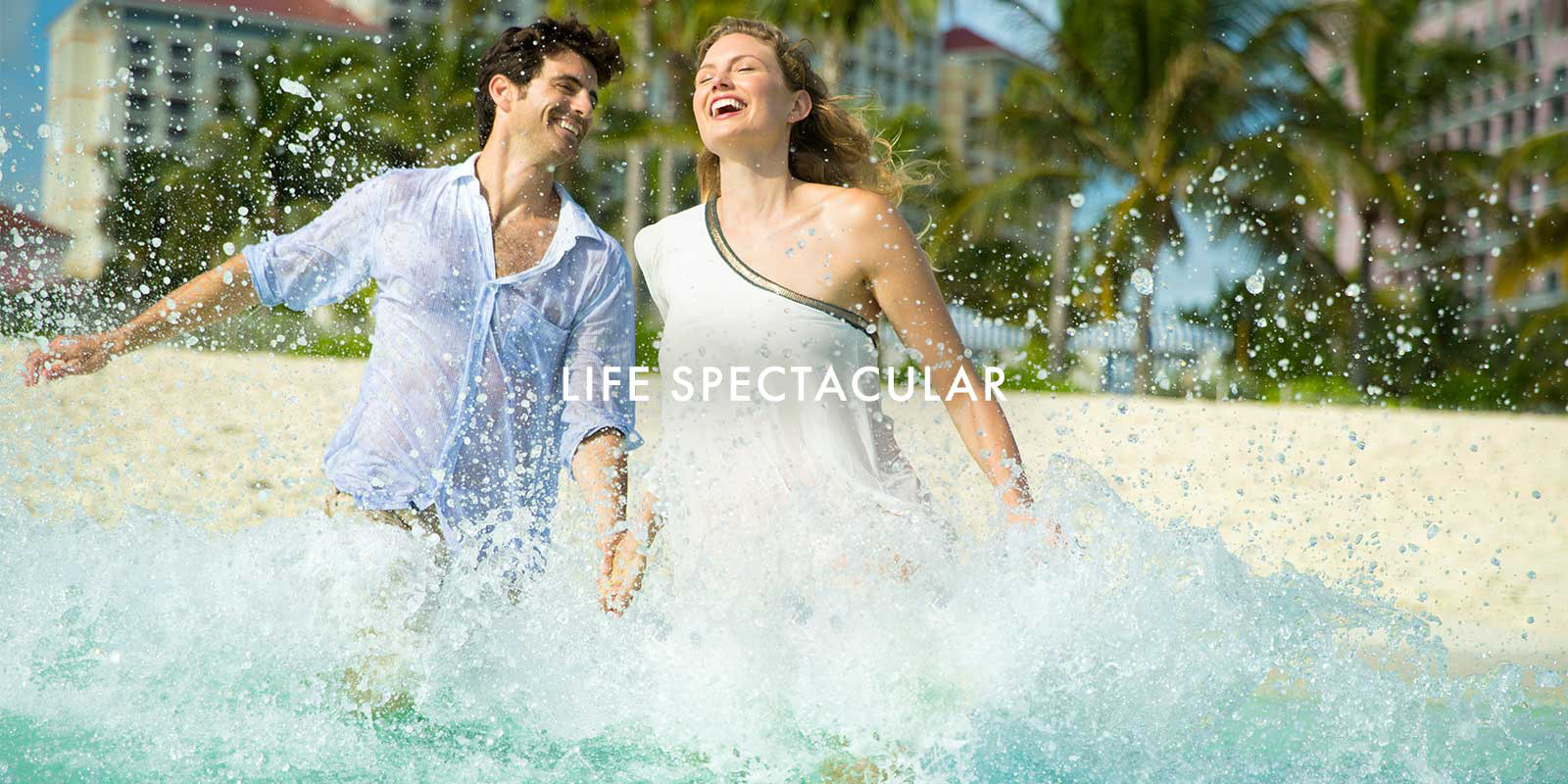 I wrote and edited our spots, directed by The Wade Brothers. The goal was to position Baha Mar as a personalized luxury resort destination, while elevating the overall perception of The Bahamas. 
​​​​​​​
From magazine spreads to bus wraps to airport displays to Vegas billboards, we built brand awareness all across America. 
​​​​​​​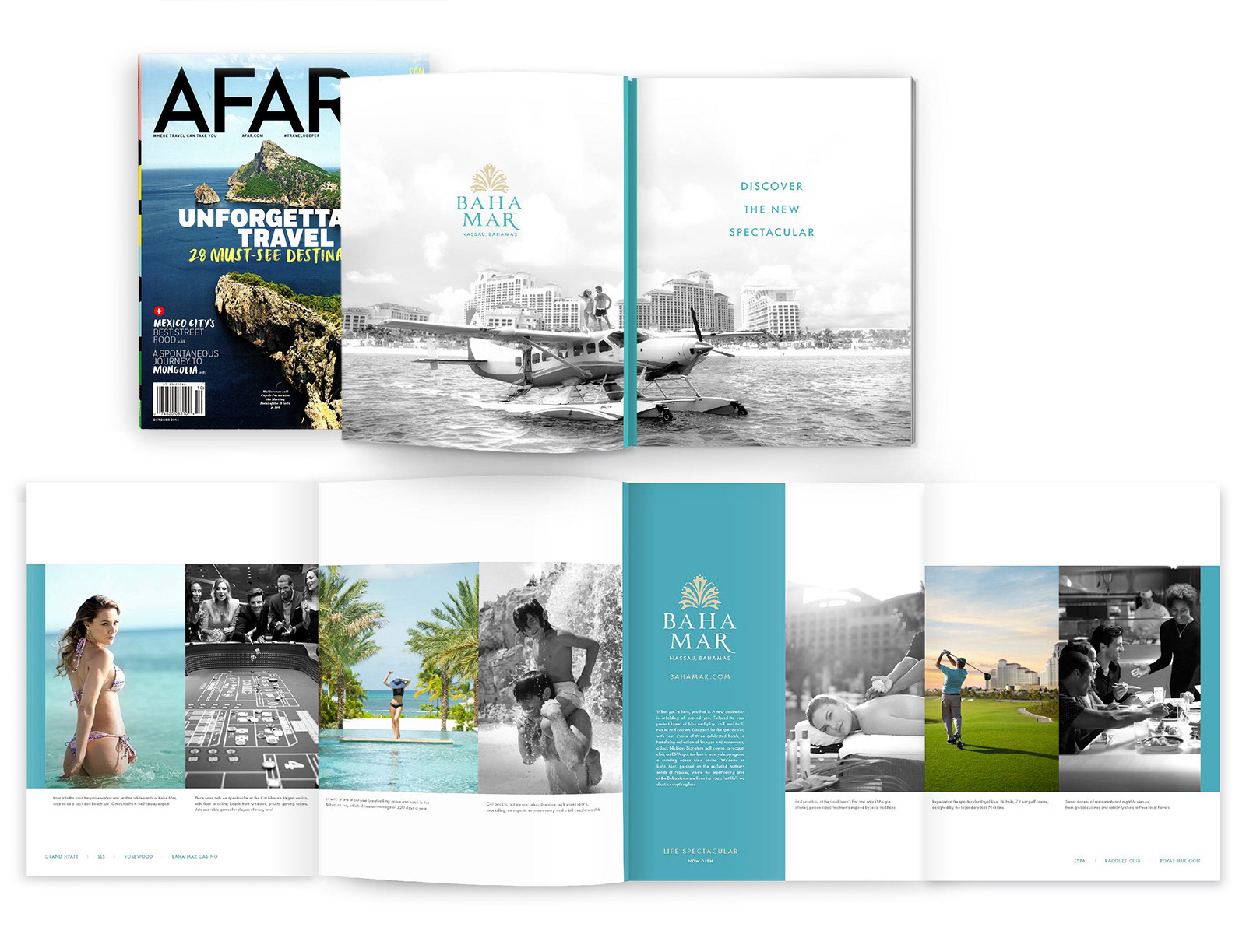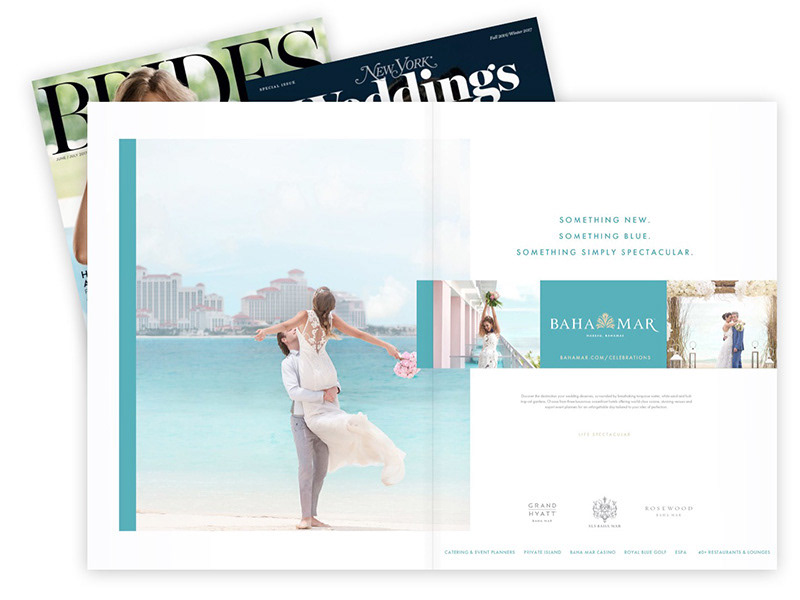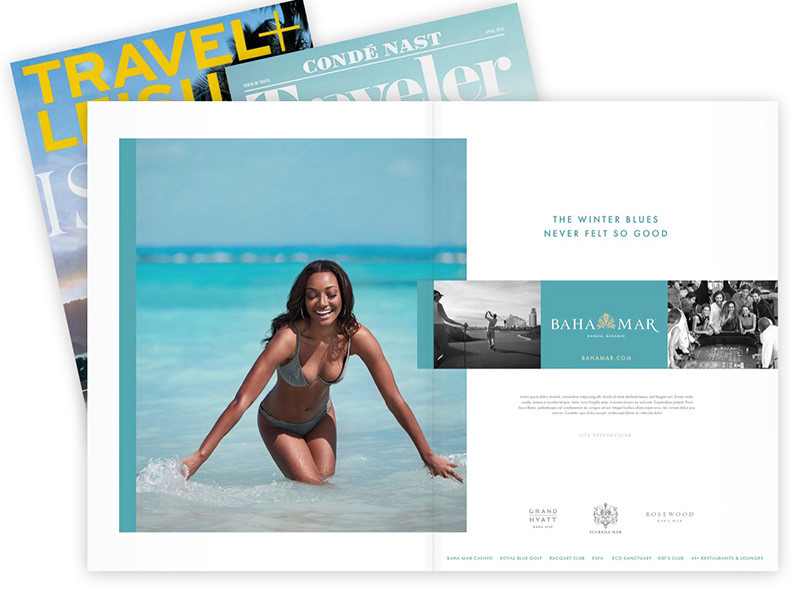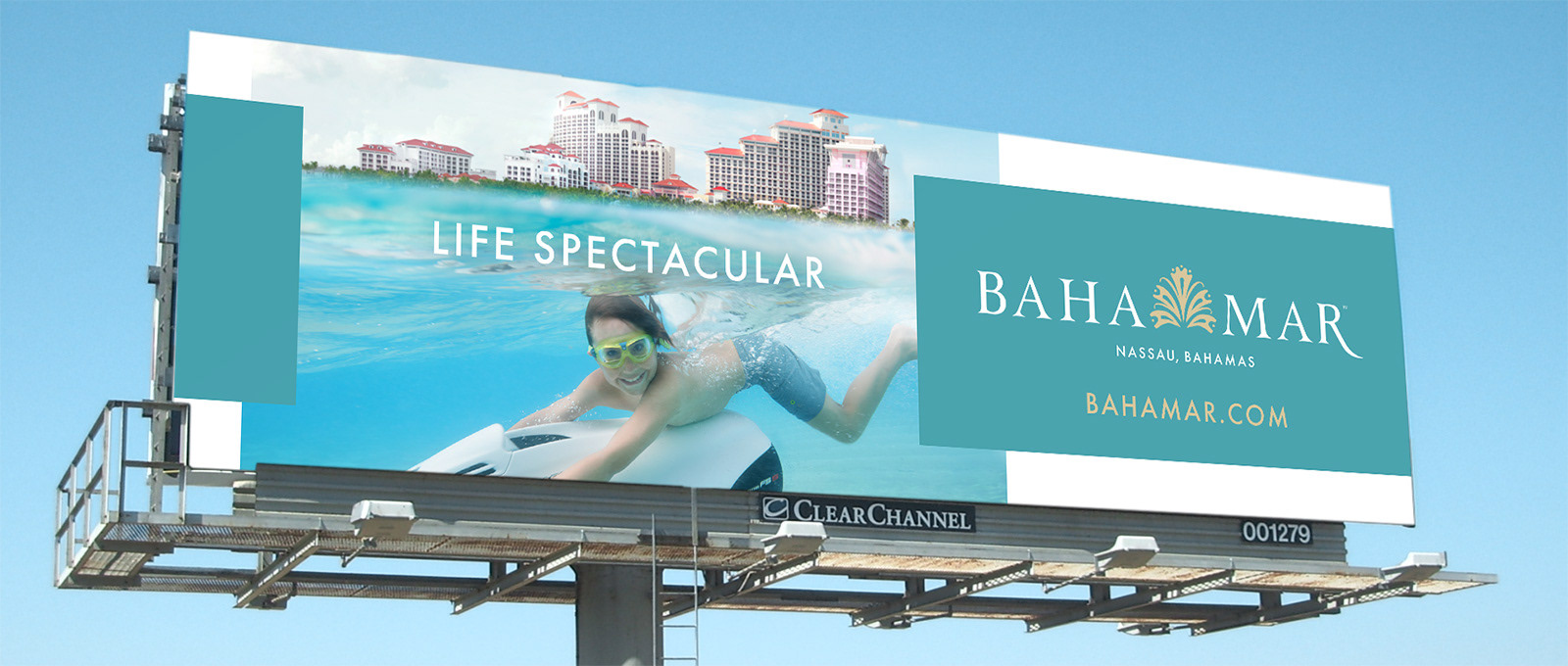 Our digital campaign was honored during HSMAI 2019's Facebook Mobile Video Award, for its highly targeted and sequential deployment of video and ad content.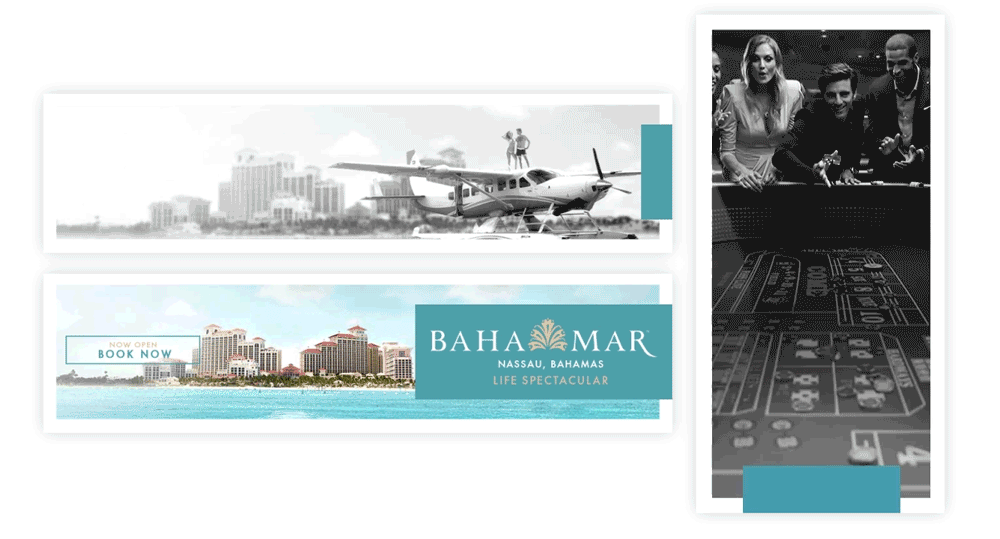 From shareable social content to a 30 minute in-room video channel, we crafted content to support the brand across the entire customer journey, including 3 hotels, a golf course, spa, and over 40 bars and restaurants.
As Baha Mar's AOR, we oversaw every brand touchpoint including print collateral, wedding brochures, maps, in-room tablets, as well as brand guardianship via corporate identity and brand books.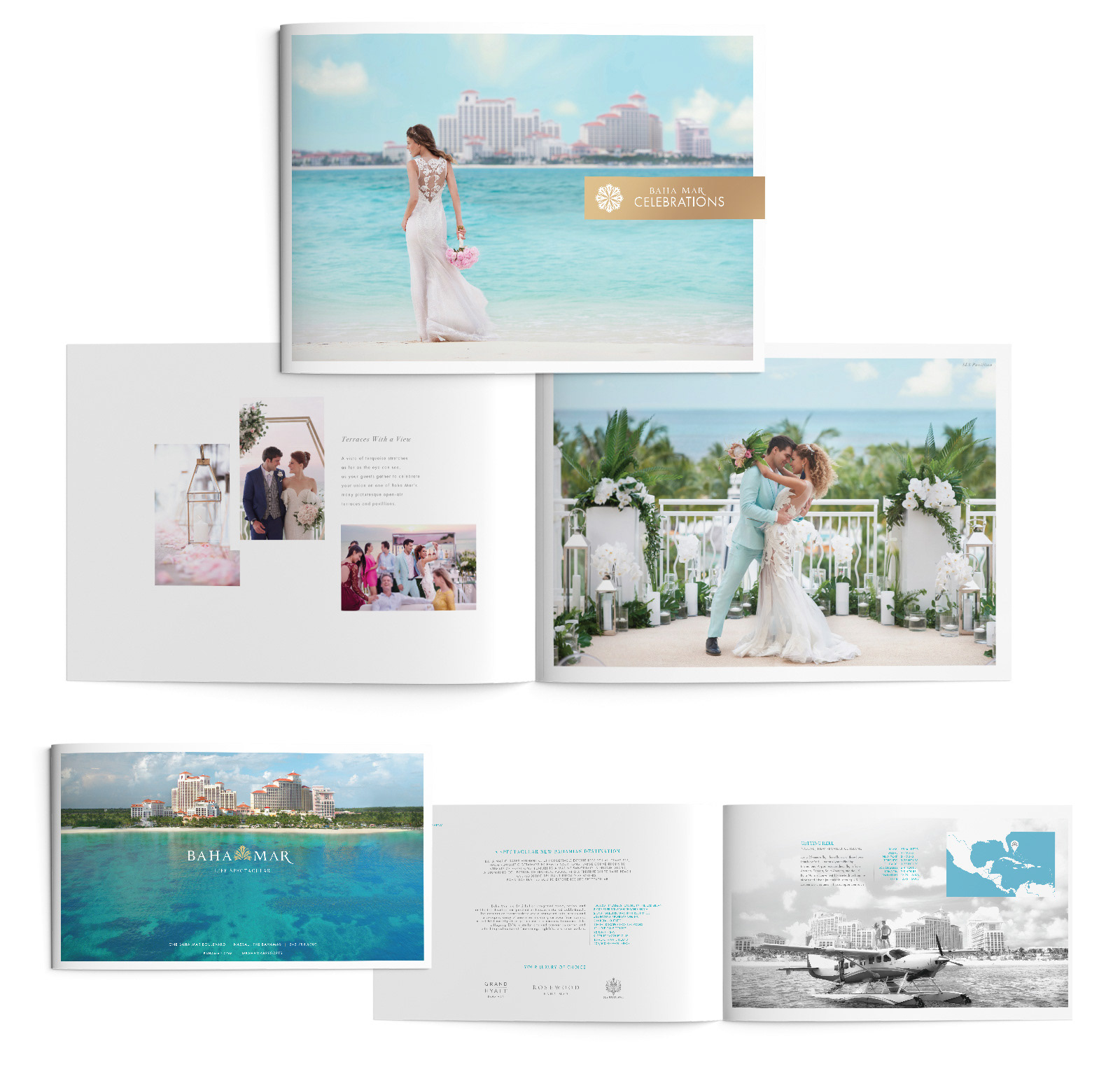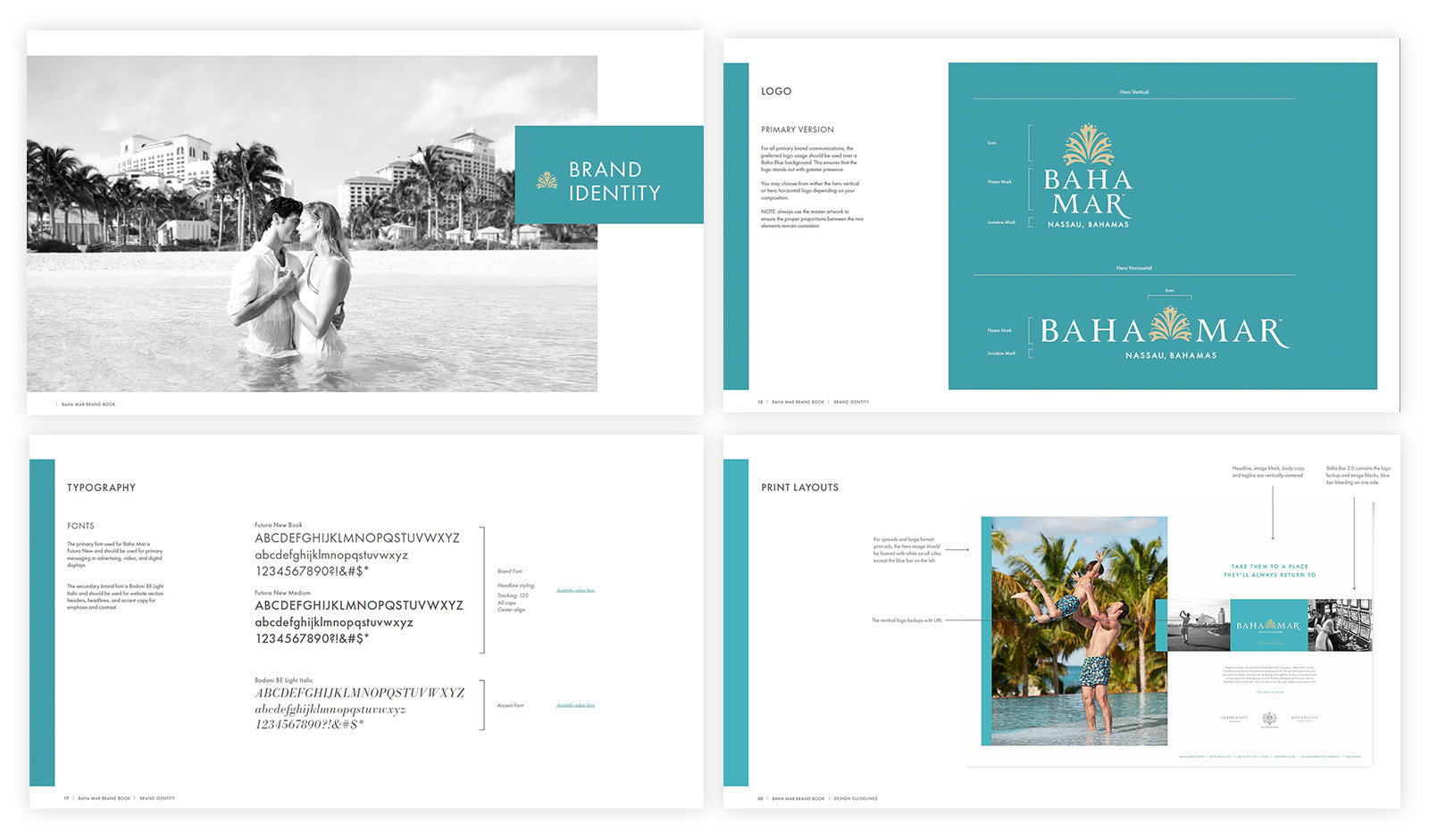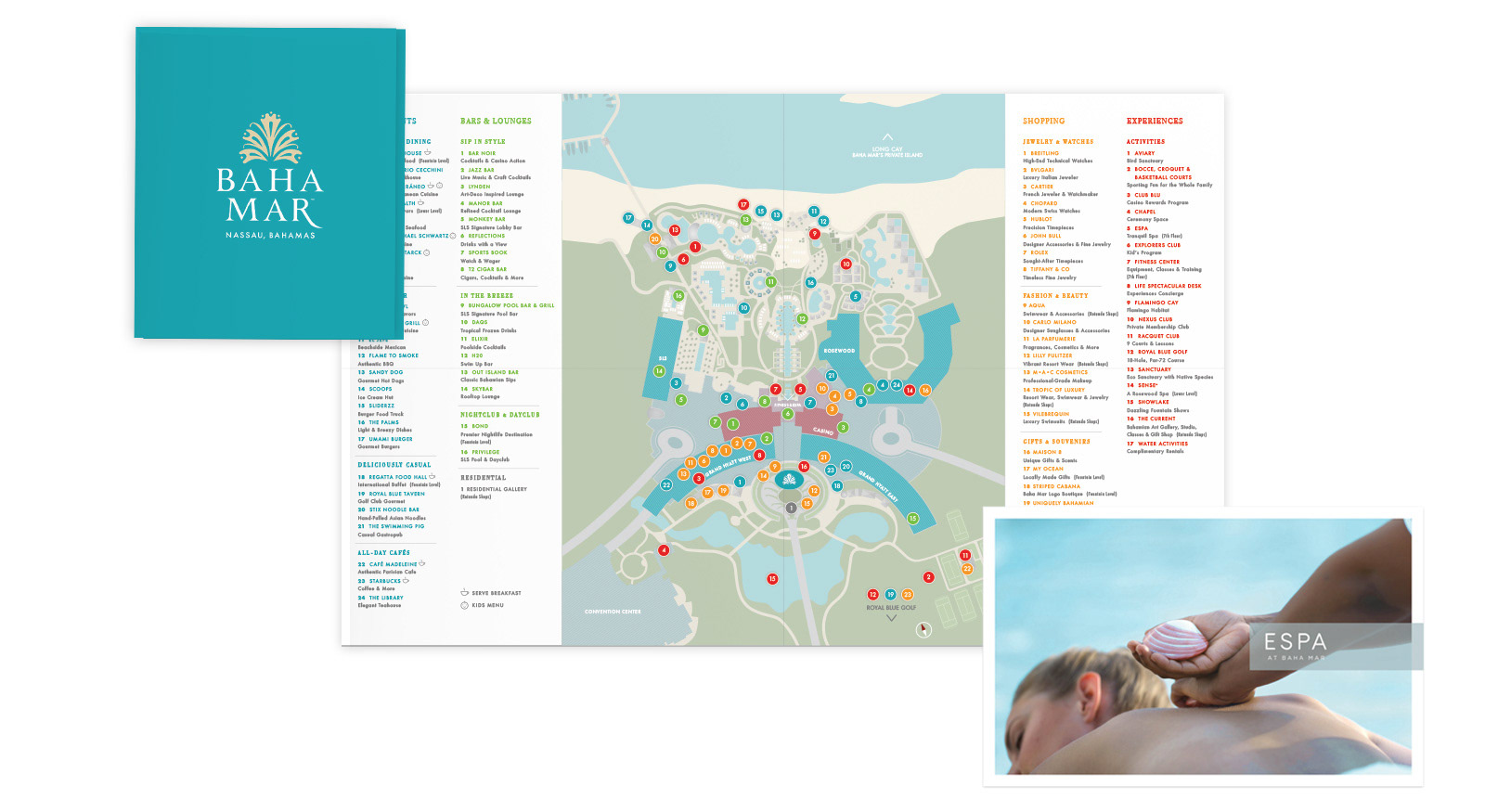 We developed logos, signage, original photography, and video content for Baha Mar's many outlets and programs.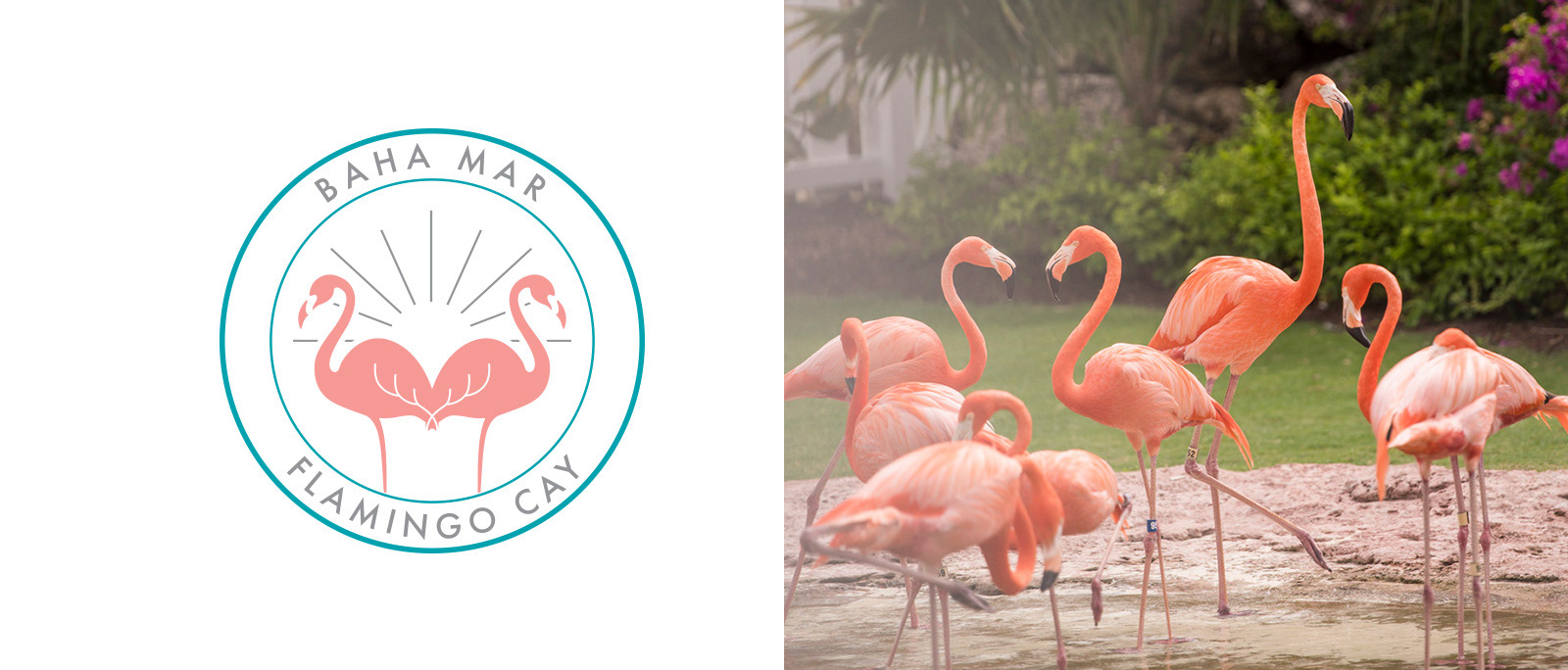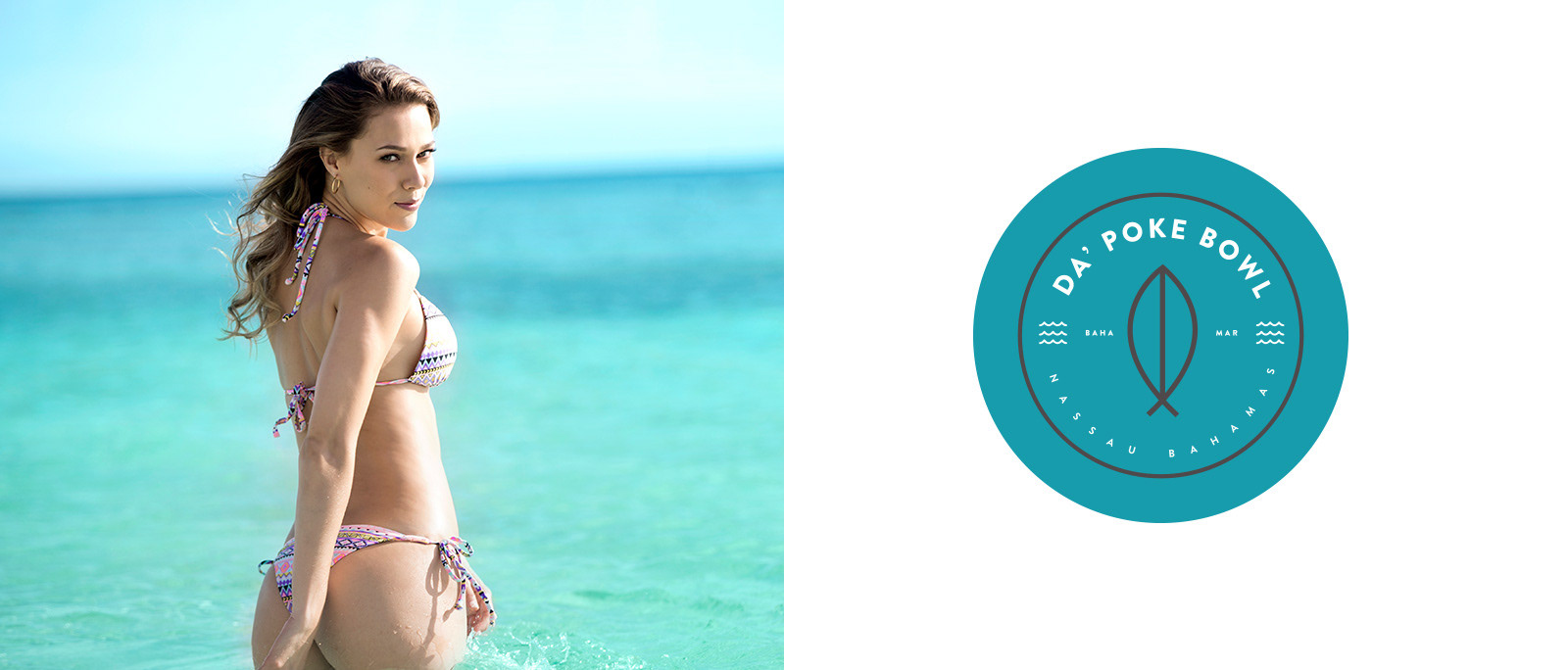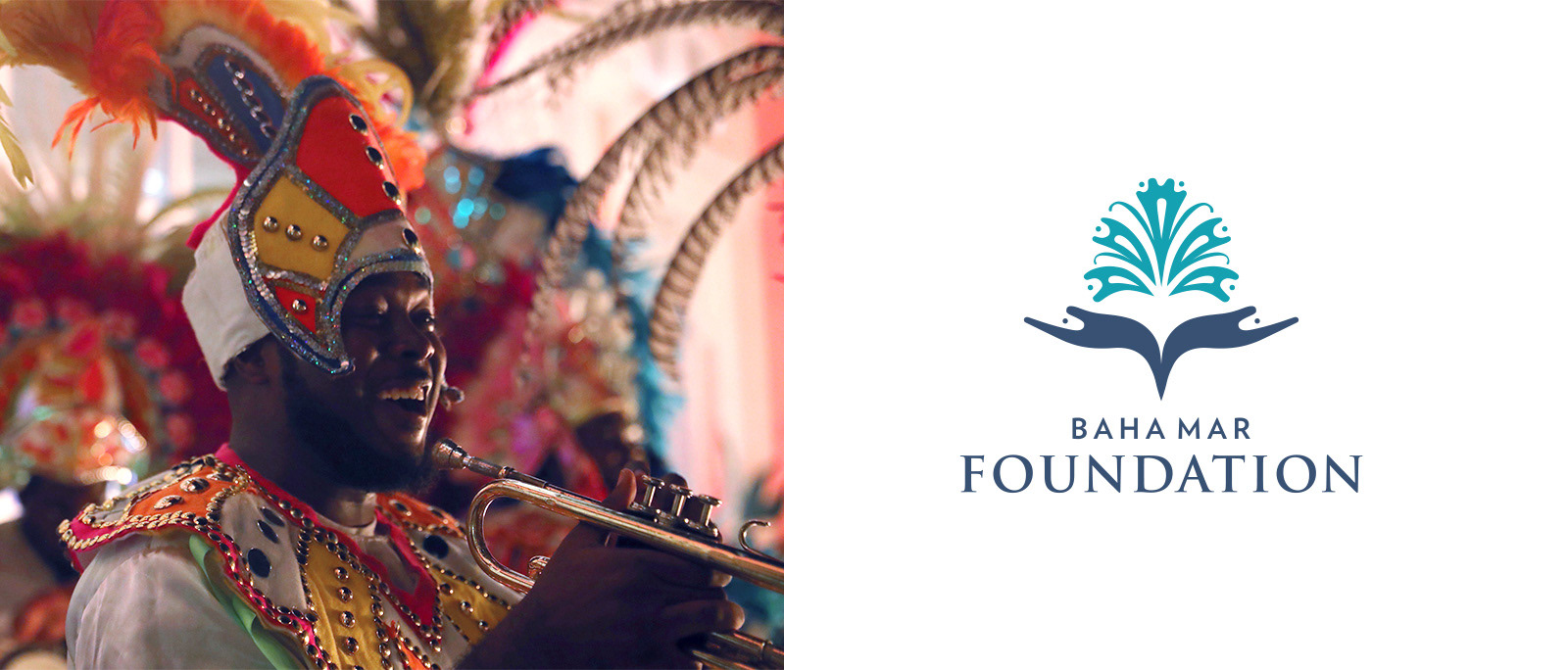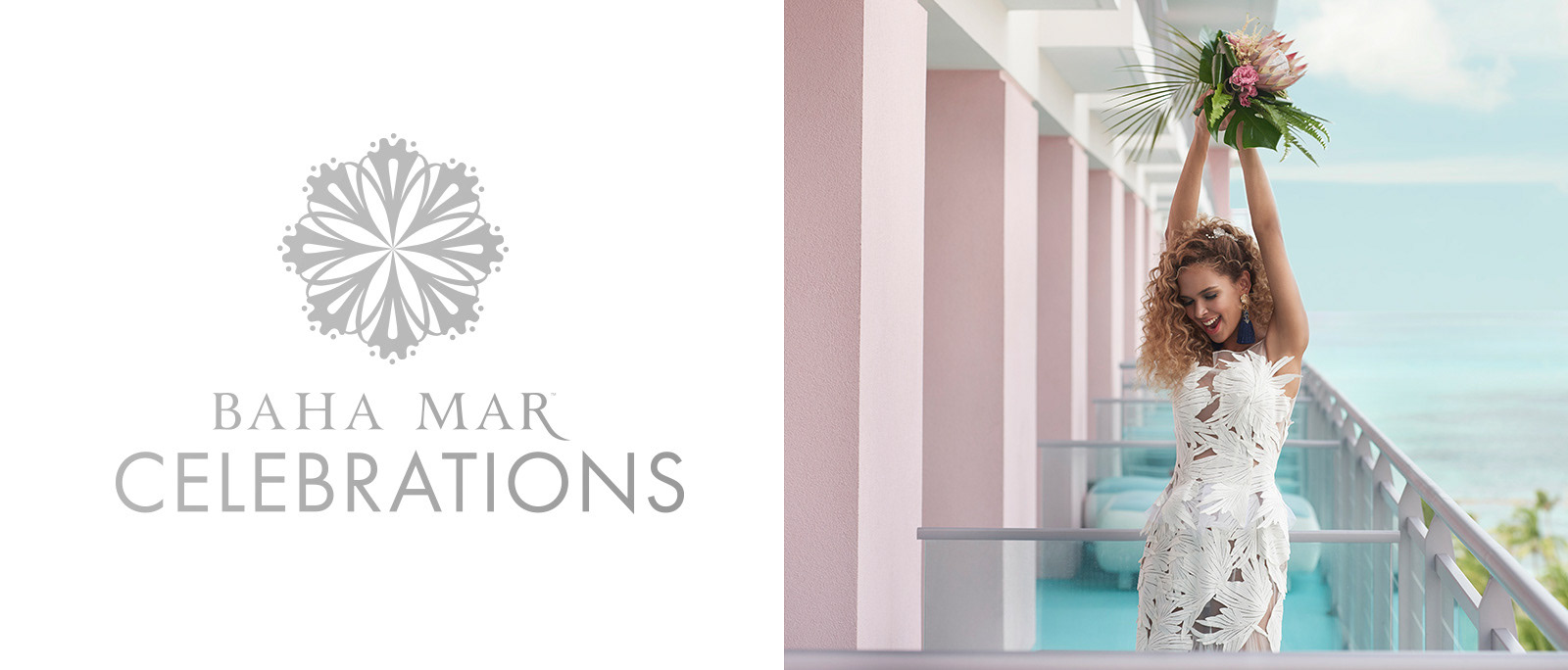 Campaign drove 18+ million website visits between 2018-2019
Resulted in over $60M booked on-line
Baha Mar reached max capacity 6 months after campaign launch
Resort revenue grew +40% from 2018 to 2019
Baha Mar contributed 12% of Bahamian GDP 2020
Resort sustained 5,000+ jobs in 2020​​​​​​​
​​​​​​​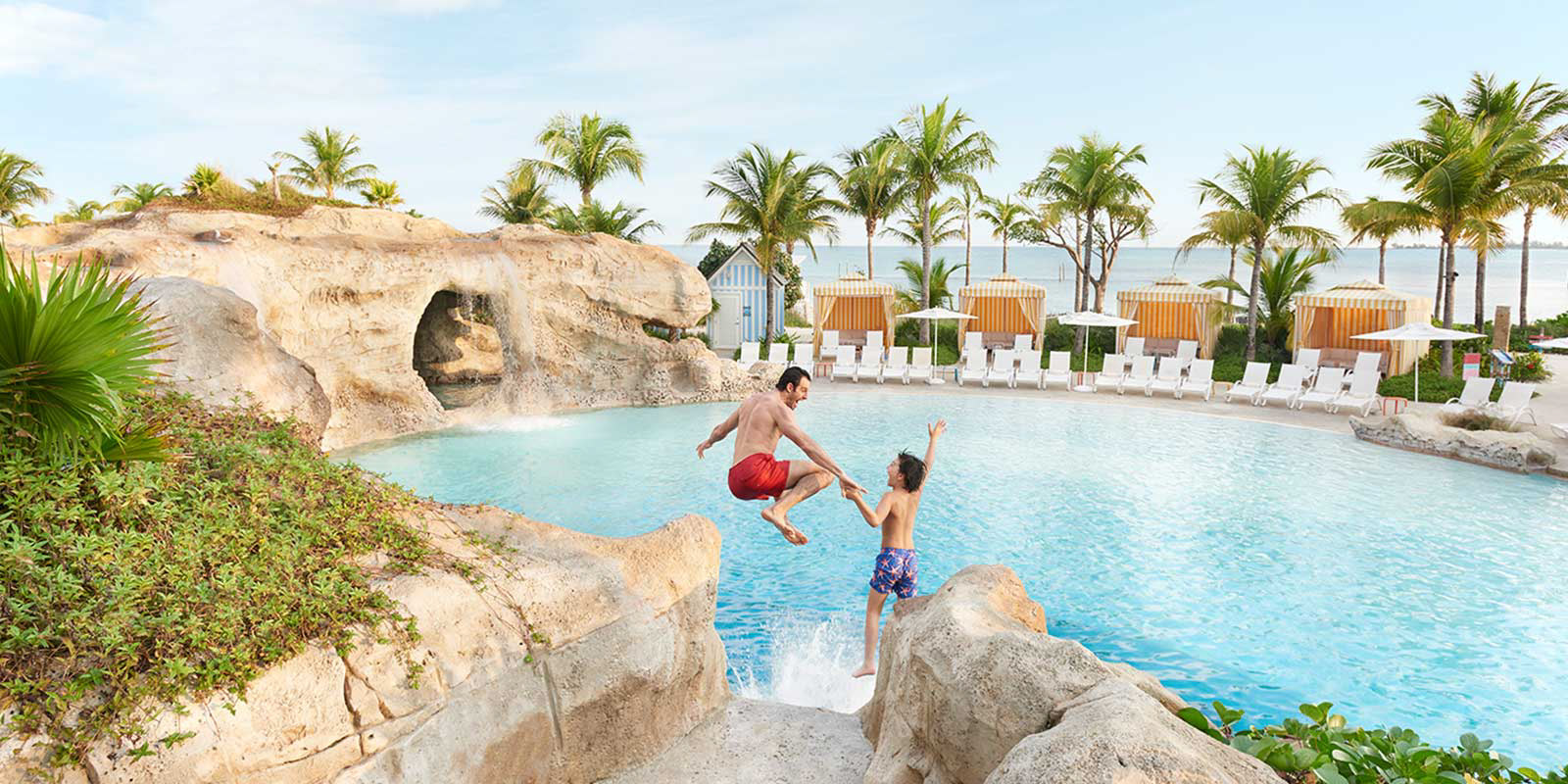 Agency of Record: Mod Op
Account Directors: JC Addison, Cory Becker
Baha Mar SVP Marketing: Karin Salinas
Live Action Directors: Wade Brothers, Transit Pictures
Photographers: Jerry Balderas, Wade Brothers
Design & Art Direction: Anya Ermakova, Yisak Kuo, TJ McCormick, Toni Ichikawa, Kara Chun, Mia Park
Editor: Noah Wehle
Brand identity, voice
 & tagline
Brand photography & video direction
Brand guardianship (on- & off-property)
Integrated marketing strategy
Omnichannel campaigns: tv, digital, print, OOH
2020 HSMAI Adrian Awards Gold: Complete Campaign
2020 HSMAI Adrian Awards Silver: Integrated Campaign
2019 HSMAI Adrian Awards Gold: Complete Campaign
2019 HSMAI Adrian Awards Gold: TV spot
2019 HSMAI Adrian Awards Silver:  Integrated Marketing
2019 HSMAI Adrian Awards Silver:  New Opening/Launch
2018 Cannes Honorable mention: Life Spectacular